Class 1
Teachers

Mrs A Bromley

Miss S Birkinshaw

Teaching Assistants

Miss R Claydon

Mrs S Ogden

Mrs S Brain

Mrs H Bramley
Autumn Term 2018
What an amazing first half term we have had in Class 1. It has been filled with new beginnings, new experiences and lots of new friends!
We are really enjoying our topic, Mega Structures! We have found out about different structures in the UK and beyond. We have looked at bridges, towers, lighthouses and other amazing structures! We have explored the indoor and outdoor continuous provision, developing our learning further. We had lots of fun building spaghetti towers and creating bridges in D&T and have produced some amazing art work based on the painting of Hundertwasser. What a fun and exciting half term we have had!
We went on our first Educational Visit to the Hepworth last week and this proved to be a fantastic experience for all. We took part in a workshop 'The Day the Sculptures Came to Life' and explored all the wonderful art work in the gallery. We even had time to have fun in the play area too!
The build up to Christmas is now upon is! The Children are really excited about being part of our Nativity 'We Three Kings'. As always, we are sure that they will work hard as a team and put on a wonderful show!
A few reminders:
PE days are Tuesday and Wednesday. Please ensure your child has their PE kit on these days.
Friday is Golden time. Your child can bring a small toy from home to play with during this time.
Anti Bullying Week 2018
We had lots of fun thinking about how to be bucket fillers in Anti Bullying Week. Did you know that we all carry invisible buckets that collect all the good things that happen to us each day? Kind words, smiles and hugs are just some of the many things that fill our happy buckets. We are definitely bucket fillers in Class 1! At the end of the week we worked as a team to collect money for Children in Need.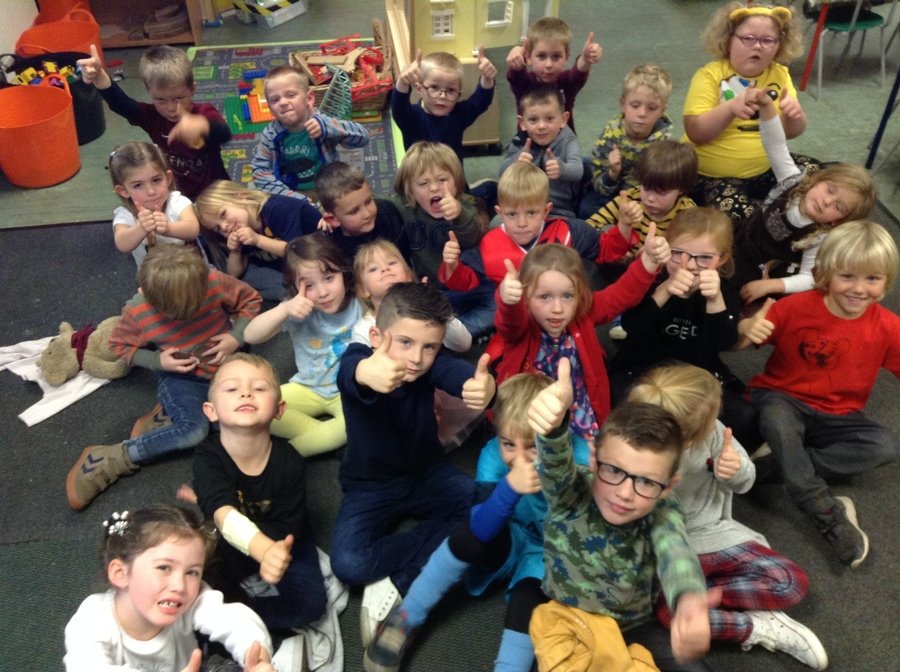 Year 1 Spellings Autumn 2018
Hepworth Gallery School Trip Thursday 8th November 2018