Class 2
Teachers

Miss K Shepherd

Mrs Hallas (Student)

Miss Hemingway (Student)

Teaching Assistants

Mrs Brown (Mon, Tues)

Mrs Thomas (Tues)

Mrs Bramley (Weds, Thurs)

Miss Gledhill (Fri)

Miss Pearson (1:1)
Hepworth....
AUTUMN 2018
We've enjoyed learning about Megastructures,developing our Science, History and Geography skills through the exploration of Megastructures in practical contexts including within our architect/construction role play area and through the use of visual and IT resources. We've enjoyed looking at the work of Hundertwasser and creating our own artistic interpretations.
In Literacy we've read a range of fairy tales including The Gingerbreadman and twisted tales such as Keep on Running Gingerbreadman. Additionally we really enjoyed focusing upon Anthony Browne's Into the Forest and created a magnificent display in the library to showcase some of this learning.
In Maths we've been developing our understanding of place value (tens, ones) and addition and subtraction, including number bonds. The Y2's have also been tasked with developing their multiplication and division skills with the weekly Golden 20 challenge.
Nativity 2018-We Three Kings
We had great fun visiting Hepworth museum for our trip and having our annual Anti- Bullying week. Check out our photos from our trip and from our activities around Anti Bullying, which included a focus on the story One by Kathryn Otoshi. We also loved coming into school in our odd socks, to celebrate how we are all different but still all deserve respect.
So it's been a busy start to the year, which will continue to be the case.... as we gear towards Christmas celebrations and our nativity performance!
Golden 20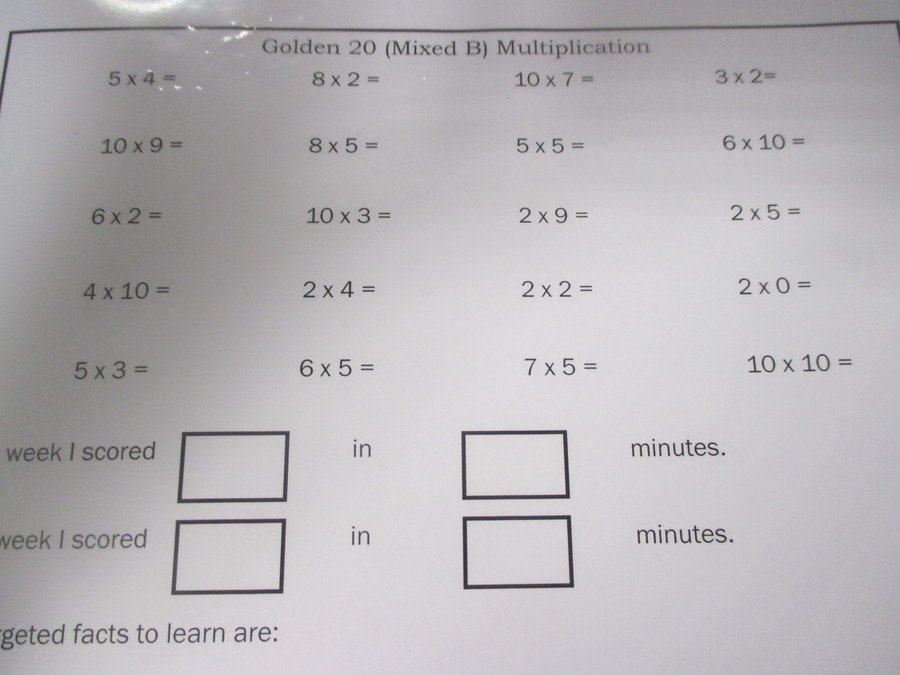 To help develop our mental maths skills and develop fluency each week the Y2's undertake the Golden 20 challenge. This is for for both multiplication and division. The children have 10 minutes to complete the multiplication or division number sentences (see the example above) . When they are successful they will then complete this in a shorter period of time, before taking the next Golden 20 challenge. These are focused on the 2,5 and 10 times tables, so any help at home working on these would be great. Whilst we won't focus on the calculation methods for multiplication and division at this point in the year these are great mental skills to practise. We will also still continue with the half termly Mega Maths Multiplication challenge, which children achieve a certificate for upon completion.