Class 2
Teacher

Miss K Shepherd

Teaching Assistants

Mrs Ogden

(Monday-Wednesday)

Mrs Thomas

(Thursday-Friday)

Miss Pearson (1:1)
World Book Day
It's the start of our new term...summer term already...how time flies when you're having fun and working hard!
Our new, exciting topic for this term is called The heat is on.... it will have a strong history focus, as we explore and discover facts about the Great Fire of London. We look forward to taking part in a workshop as part of this learning and hope to also have a visit from the fire service.
In the previous term we produced some amazing pieces of narrative writing based upon the text They all saw a cat.... Check out some of the photos of our art work, which accompanied our epic writing.
In Literacy we'll be linking our learning with our new topic;looking at Samuel Pepys diary and using drama to understand how life was in London at this time. We'll continue to develop our grammatical skills and apply our knowledge and understanding in our independent writing. I know we'll produce even more epic writing!
In maths we'll continue to revisit and consolidate our understanding of the different calculation methods and explore these through a range of problems. Sometimes we'll work independently, other times we'll continue to develop our collaborative skills through partner and team work. We'll also explore time,position and direction using the outdoors to explore this when weather permits.
As always we'll have lots of fun and work really hard!
Golden 20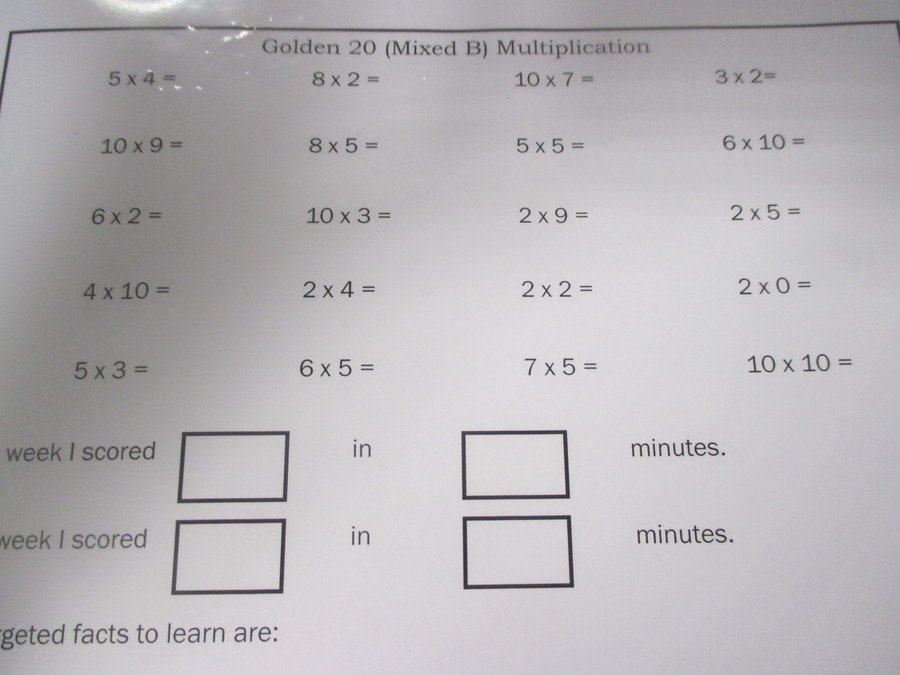 To help develop our mental maths skills and develop fluency each week the Y2s undertake the Golden 20 challenge. This is for for both multiplication and division. The children have 10 minutes to complete the multiplication or division number sentences (see the example above) . When they are successful they will then attempt to complete this in a shorter period of time, before moving onto the next Golden 20 challenge. These are focused on the 2,5 and 10 times tables, so any help at home working on these would be great. Whilst we won't focus on the calculation methods for multiplication and division at this point in the year these are great mental skills to practise. We will also still continue with the half termly Mega Maths Multiplication challenge, for which children achieve a certificate upon completion.