Class 2
Teacher

Miss K Shepherd

Teaching Assistants

Mrs Brown (Mon, Tues)

Mrs Thomas (Tues)

Mrs Bramley (Weds, Thurs)

Miss Pearson (1:1)
World Book Day
We've been enjoying our new topic this term; My World, Your World; exploring the UK and comparing our world with Australia. We've been developing our geography skills and utilising our Travel Agent role play area to develop our global understanding and financial knowledge.
In Literacy we've enjoyed exploring the work of Linda Kranz. We used this as inspiration for our own under the sea stories. We're also going to be developing our non fiction skills when we create a non- chronological report about the Great Barrier Reef.
We are still having a huge focus on Respect within school; children will be given a respect ticket whenever they are demonstrating respect. When they earn this (from any member of staff) they will add their name and place this into the class jar. At the end of the week these will be totalled and the winner with the most tickets will be announced in Monday's assembly.
In maths we've continued to revisit our understanding of place value (tens, ones) and addition and subtraction and number bonds. Additionally we've developed our multiplication and division skills, with the Y2's also undertaking the weekly Golden 20 challenge and the half termly Mega Maths Multiplication challenge. We'll continue to apply our knowledge in a range of problems and contexts, with a varied style of questions so that we can demonstrate our mastery.
Science Week
We have loved undertaking lots of different Science investigations and activities over the week. We launched Science week with a fantastic house team challenge- designing a lunar rover! Excellent collaborative learning.
Then we found out about how the brain works- creating Brain Hats, before challenging ourselves to invent something. We came up with some wonderful ideas.
We also found out about dinosaurs and their different features before designing our own dinosaur!Additionally, we created paper aeroplanes to see how far they could travel. We had lots of fun.
A huge thank you to Professor Sammon for spending time with us in school to discover more about car design and friction. We have definitely learnt a lot about all types of journeys this week!
| Name | |
| --- | --- |
| Y2 Adding suffix ing_ drop e Test 15..3.19.pdf | Download |
| Y2 Common exception words Test 22.3.19.pdf | Download |
| Y2 Common exception words Test 5.4.19.pdf | Download |
| Y2 Common exception words Test 8.3.19.pdf | Download |
| Y2 Contractions Test 12.4.19.pdf | Download |
| Y2 Homophones 1.3.19.pdf | Download |
| Y2 Sound j Test 29.3.19.pdf | Download |
Showing 1-7 of 7
Golden 20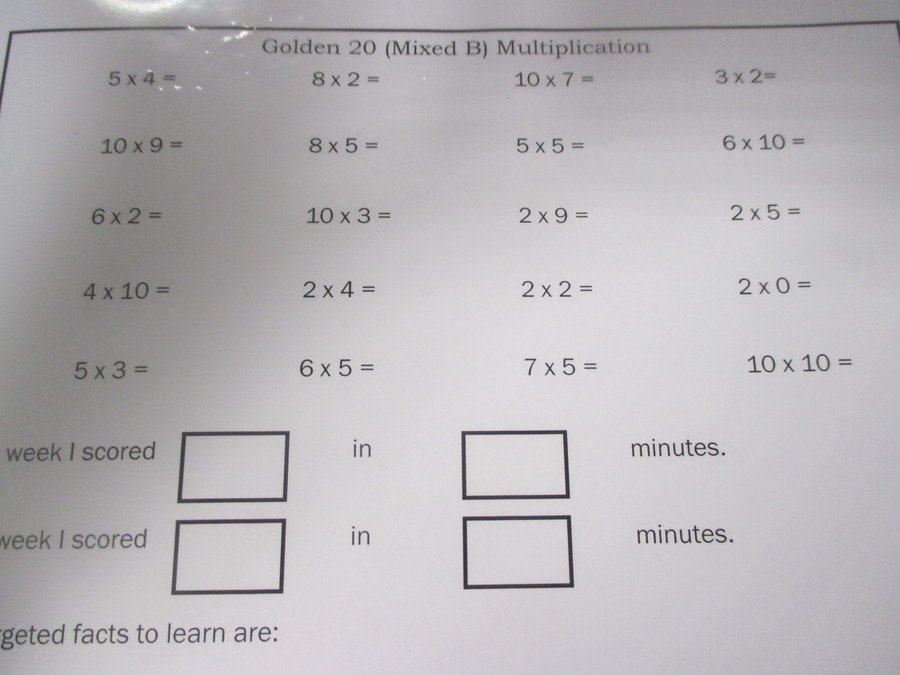 To help develop our mental maths skills and develop fluency each week the Y2s undertake the Golden 20 challenge. This is for for both multiplication and division. The children have 10 minutes to complete the multiplication or division number sentences (see the example above) . When they are successful they will then attempt to complete this in a shorter period of time, before moving onto the next Golden 20 challenge. These are focused on the 2,5 and 10 times tables, so any help at home working on these would be great. Whilst we won't focus on the calculation methods for multiplication and division at this point in the year these are great mental skills to practise. We will also still continue with the half termly Mega Maths Multiplication challenge, for which children achieve a certificate upon completion.