Class Teachers: Mrs Gallagher
Teaching Assistants: Mr Seymour, Mrs Brown and Mrs Kirkby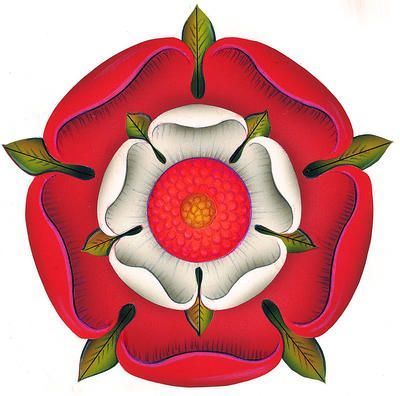 Firstly, I'd like to say a very warm welcome back to all the children and their parents. It's wonderful to see you all again! Class 4 have been off to a great start, catching up on where we have all been during the summer and looking forward to learning about our new topic…
Dungeons and Dragons
The topic will have a Tudor focus! We will begin with finding facts about King Henry viii 1491-1547; including how his father (Henry vii) came to power, appointing himself to become the supreme head of the Church Of England and of course-his six wives. Using sketching and sculpture, we will recreate Tudor roses for our class display. We will discover Tudor art traits and re-create Tudor portraits of ourselves alongside stained glass windows of Tudor kings and Queens. We will investigate what foods would be included in a Tudor banquet and will re-invent our own banquet centrepieces using marzipan and pastry; the menu will be written using our new found calligraphy skills! We also hope to be visiting one of the best preserved medieval castles in our country in October-Skipton Castle, bringing all our knowledge to life and discovering the castle's dark dungeon.
After October, our topic focus will turn to dragons! Using film as a stimulus the children will use screen shots to recreate atmospheric settings, discuss camera angles and compare narrative text to film (How to train your dragon). Turning to real-life dragons, our non-fiction reports will include komodo dragons, lizards and geckos.
We follow on from our dragons to discover animal adaptations in Science. The children will research and display their understanding of prey and predator features-including everyday pets! Following experiments regarding skeletons/claws/feathers/fur etc. they will devise their own animal for desert and Arctic conditions.
In maths, we will concentrate on number, perfecting their timetables skills and applying our recall in more challenging calculations. Alongside knowledge of roman numerals, we will use practical skills and reasoning to demonstrate our understanding of inverse calculations, negative numbers and estimation skills
| | |
| --- | --- |
| Monday | Spelling Homework Given and Handed In-please |
| Monday and Friday | PE Kit (Sports Coach) |
| Wednesday | Hand in Topic Homework and Guitars for Year 5 |
| Friday | Reading Diary Check/PE Kit |
Thank you for visiting us and we hope you come back and see us soon!
Please take a look at our photos to see what we have been up to over the last few months:
Important Letters and Information