Teachers
Mrs B Powdrill and Mrs S Haslam
Teaching Assistant
Mr J Lockwood
Wow - how quickly has September come around? After a long six months, we are all back in school and looking forward to the next year.
Whilst a lot has changed, there are some things that haven't: Class 5 will remain as a supportive, nurturing, fun and engaging class. Mrs Powdrill and Mrs Haslam are there for everybody in the class, to support them in the transition back to school life.
In our first week back, we look at the expectations for being in Class 5 and this is what the children came up with:
Talk when it's the right time to talk; listen when it's time to listen.

Respect the school equipment, using it for its intended purpose.

Keep an open mind and listen to others' ideas, even if you disagree.

Follow instructions when they are given.

Apply yourself and engage with all subjects; stay on task and concentrate.

Set a good example and be a great role model to others in school.

Be honest; own up to mistakes and learn from them.

Take pride in your work.

Do the right thing, even if people are trying to pull you into doing the wrong thing.

Enjoy school and have a laugh but know when it's time to stop and learn.

Show respect to others by giving eye contact when you are being spoken to, speaking in a kind way, using your manners and showing a positive attitude.

BE KIND!
We think these are a fantastic set of expectations and we truly believe that the children in Class 5 will have an enjoyable and successful year if these expectations are adhered to.
We are looking forward to getting stuck into our curriculum work, with our first topic being based around World War 2. We will be looking at various important figures and events from the time and what impact they had on the course of history. Developing our critical thinking skills will be important as we examine evidence and the credibility of such evidence.
Expressing ourselves might not look the same as it has before with the restrictions that are in place, but we have got plenty of arts-based activities to explore our feelings and emotions, as well as looking at different themes through the lenses of art, music and drama.
We look forward to sharing all the fantastic things we've been doing in class with you!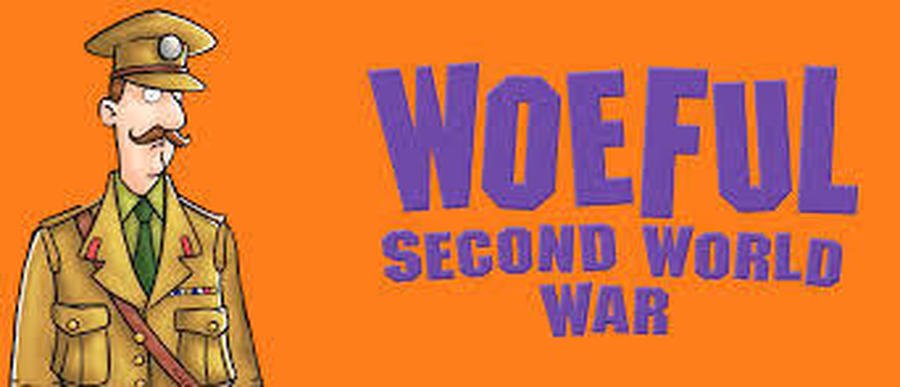 Spellings
All children will be studying the Year 6 spellings in class, with the appropriate amount of support and challenge. The majority of children will learn these spellings at home, although some children's spellings to learn will be consolidation from previous years, if this is required.
Spellings will be sent home on a Tuesday to be returned on the following Monday.
Week Beginning 5th October - Test: 12th October

Spelling Rule: Exception Words 2 - Orange Words with Double Letters
Homework
Homework will be sent weekly and review the work that Mrs Powdrill and Mrs Haslam have been doing in class. The children have a homework book in which they can complete their homework. It will be given out on a Tuesday to be returned the following Monday.
Please let us know if you have any questions regarding the spelling or the homework.
Important Letters and Information
Autumn term documents are now available below.
Advice for Parents
You might be wondering how you can help your child at home with the work that we do in school. There are a number of ways that you can support with their reading, writing and maths. We have attached a grammar glossary, maths glossary, golden 100, and reading questions to ask your child when they're reading with you at home. There is also a 5 Plagues Reading Spine which contains many book recommendations for different age groups. We refer to this in school when choosing the texts to cover in different year groups and there are many wonderful choices on there for you to explore at home too.
| Name | |
| --- | --- |
| 5-Plagues-Reading-Spine.pdf | Download |
| Golden 100.pdf | Download |
| Grammar Glossary for Parents.pdf | Download |
| KS2 SATs Parent Information Booklet 2019 Tests.pdf | Download |
| Maths Glossary for Parents.pdf | Download |
| Reading Vipers.pdf | Download |
| Year 6 Reading with your Child Advice Booklet.pdf | Download |
Showing 1-7 of 7
Maths Videos
Watch these fantastic videos to support you with your work. We have included the Year 5 videos as a refresher for the methods used in that year group.