Anti-Bullying
The theme of Anti-Bullying Week 2018 was 'Choose Respect'. As a class we spoke a lot about what this means to 'choose' respect and whether we think it is a choice. The class agreed that choosing respect and choosing to be kind was a choice that people can make.
In view of that, we revisited our respect charter, to remind ourselves of the ways in which we can choose respect.
We created this to learn more about respecting others. Here are some of the rules we created:
Communicating verbally with each other in a way that doesn't hurt others;

Put into action what others have said/suggested if needed;

Be tolerant of others.
This also linked with our work about British Values, specifically mutual respect and tolerance.
Recipe For Being A Good Friend
In English, the children were given a piece of paper. They were told to make a fold in it, then another, then scrunch it in all different ways. It was interesting to watch as some children felt really uncomfortable doing this, whereas some scrunched it as small as it would go! After this, they were asked to put it back to how they got it. They all thought they had put it back when they unfolded it but comparing it to a fresh sheet of paper, they could see that the folds and scrunches were still evident. This was a visual reminder of the fact that when you treat someone without respect and kindness, even if it looks like they might be 'right', what has been said will stay with them forever.
With this in mind, we decided to create a 'recipe' for how to be a good friend: this made us think about what we really value in a friend and the qualities we look for in others. You can see Elliott's below.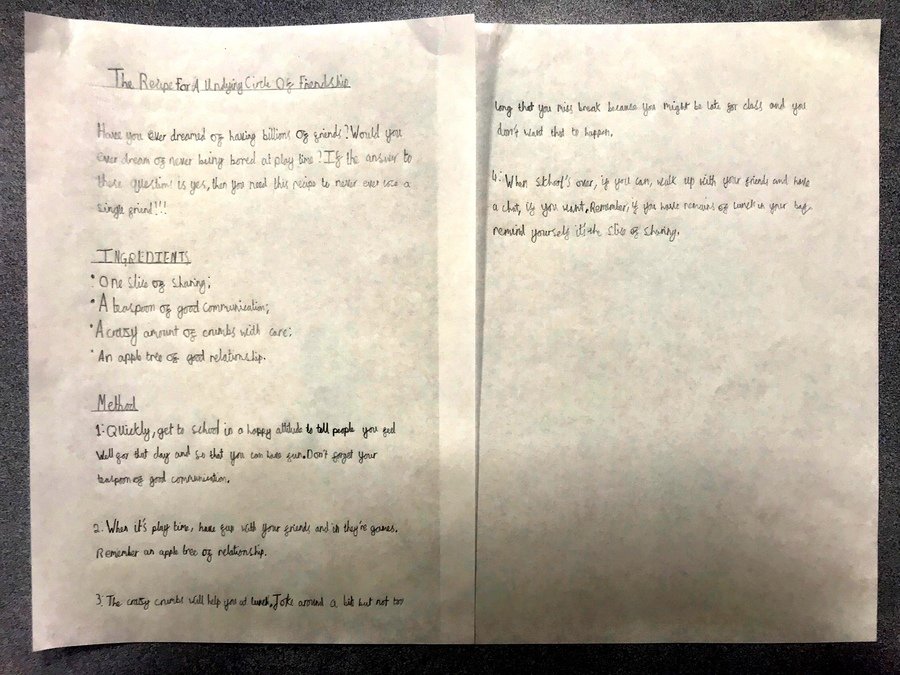 The Worry Owl
In our school, we feel that no one should be bullied under any circumstances, so in every class we have a box where you can place an anonymous slip of paper with any problems or worries written on it. In our class, our teacher (Miss Hudson) checks our version (called the Worry Owl) every day. Here is a picture of the worry owl: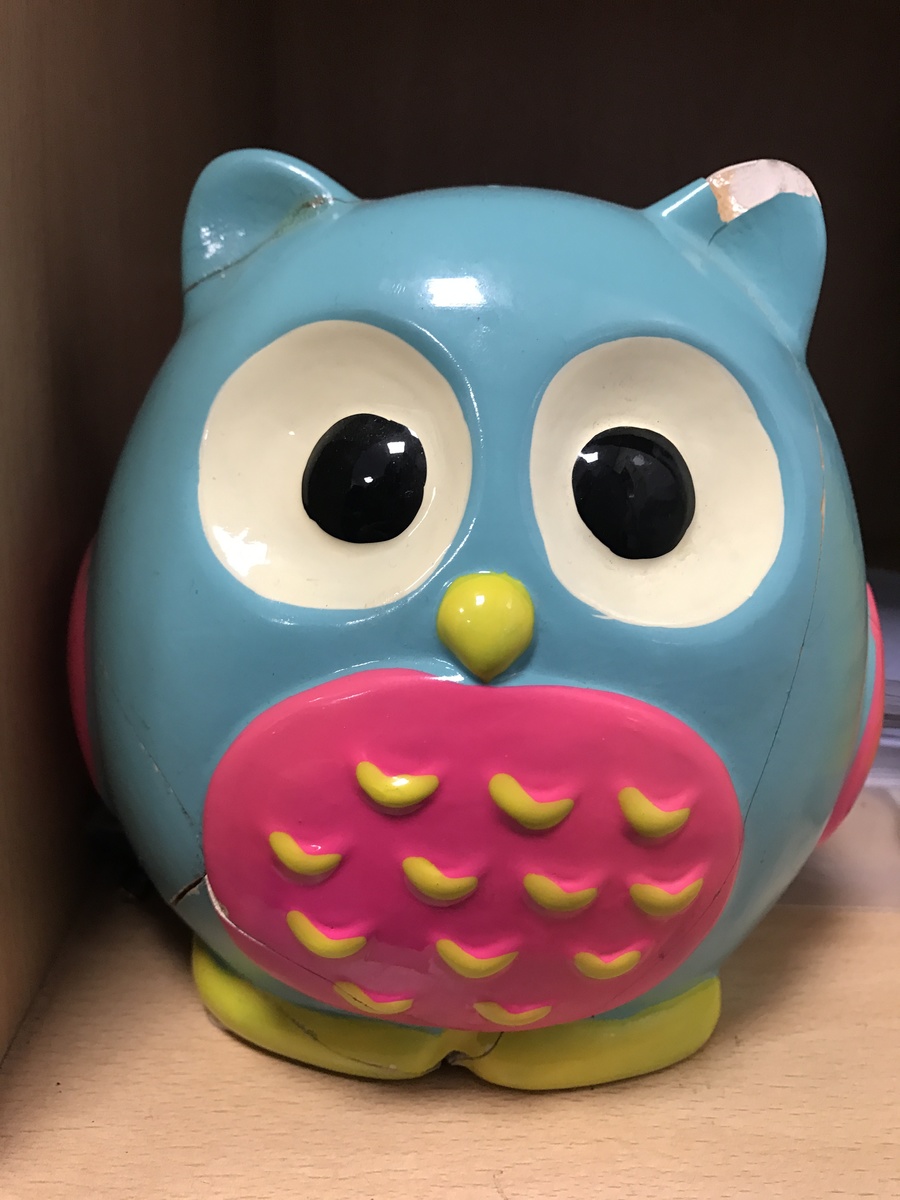 We all feel this is one of the most important parts of our classroom.