E-Safety
We value computing within our school and encourage our children to experience different ways of accessing mobile technology. From laptops and iPads through to games consoles and e-readers, our children are able to access a wealth of resources and explore different technologies to suit their learning styles. The e-safety of our children is of paramount importance to the school and something that we monitor and revisit regularly.
We know that parents and carers are concerned about protecting children when they are using the Internet, both in school and at home. Below you will find information on how to keep your children safe, tips on how to initiate conversations around the subject of e-safety and specific advice on online gaming. We have also included various links that will direct you to further information from external organisations.
Here is a short video animation, from The Digital Universe of Your Children. It has been created by European Schoolnet (host organisation of Insafe), together with Liberty Global, to help educate parents on children's safety online.

Internet Matters gives you options to select particular devices you may want to protect, so for example if you want specific information on setting controls on a playstation there is information with simple step by step pictures to help you do so.

Here is some advice for parents and carers on cyberbullying from the Department of Education.

Know IT All for Parents is a unique interactive e-safety guide for parents and carers produced by Childnet International. It's designed to really help you as a parent or carer keep up to date with how children are using the Internet and support them in using these new exciting services safely and responsibly.
We've tried to make this resource as accessible and practical as possible, and there's a whole wealth of detailed information on a wide range of issues.
There are also lots of leaflets and guides for you to download in our resource centre.
However if you're busy and just want a quick overview, select quick overview in the menu for a short presentation. The summary information and the advice for younger children is also in British Sign Language.
Keeping up to date with how young people are using this amazing new technology is challenging but it is vital that we do.

The Internet is like a magician's hat. If you're worried what your children will find inside, the free advice will help you to keep them safe online.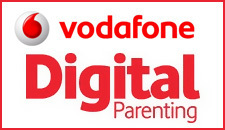 The Vodafone Digital Parenting Guide covers every area of the modern web and mobile Internet you can think of; from apps and games to location services and online videos. If your online knowhow needs a bit of a refresh, or if you're just keen to know the tricks to staying safe, look no further.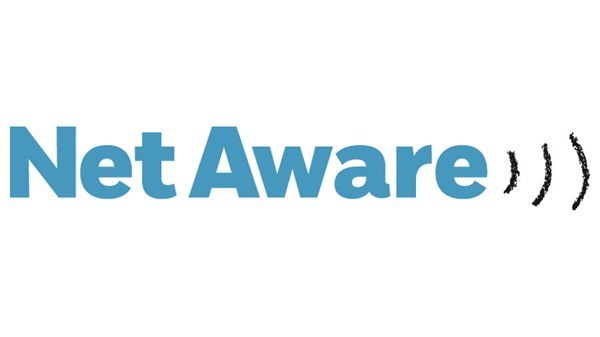 Net Aware is a simple guide for parents to the most popular social networks, apps and games. Learn about the privacy settings and safety guidelines for Facebook, Instagram, Snapchat and more. You can also read up-to-date reviews from parents and children for each app, game and social network.
Internet Safety Websites
| | |
| --- | --- |
| Thinkuknow for Parents | Childnet International |
| Childline | NSPCC |
| KidSmart | CBBC Stay Safe |
| Digizen | Get Safe Online |
| Parent Info | Parent Zone |
| Safer Internet Day for Parents | CEOP |
Search Engines for Children

KidRex is a fun and safe search for kids, by kids! KidRex searches emphasise child related webpages from across the entire web and are powered by Google Custom Search and use Google SafeSearch technologies.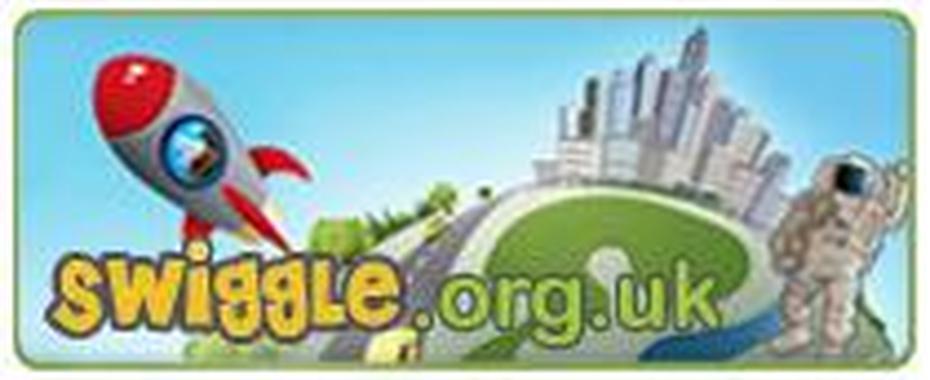 Swiggle.org.uk is a website aimed at Key Stage 2 learners. It links to a wealth of learning and e-safety resources and includes a safe search feature. It also provides children with easy access to key educational resources, either in the classroom or at home. Swiggle is provided by the South West Grid for Learning.

Safe Search Kids is powered by Google to deliver filtered search results.
.
.
Video Games and Apps
The Pan-European Game Information (PEGI) age rating system was established to help European parents make informed decisions on buying computer games. It was launched in Spring 2003 and replaced a number of national age rating systems with a single system now used throughout most of Europe, in 30 countries. Further information can be found on the PEGI website. More information and advice can be found in their Good Gaming Guide.
Parent Info has more information about the video games that your children play.
Parent Info has also produced a guide to staying safe on Minecraft.
The Games Rating Authority lets you search for games to find out whether they are suitable for your children.
Ask About Games has useful information for parents about playing safe online.
A Parent's Guide to Pokémon Go is available with the latest information.
O2 and the NSPCC have produced a guide to online gaming.
There are thousands of apps on the market. From gaming to socialising. From learning to creating. All targeting a different audience.
If you're worried about the apps your children are using, head to Net Aware. It's a site that O2 have developed with the NSPCC, using real reviews from O2 staff and customers to explain the 50 social networks and apps mostly used by children.
Net Aware won the best product or service for parents award at the first Digital Safety Awards. This is a brand new awards scheme that recognises the best products, services and initiatives that help keep children safe online.
What to do if you're worried...
If you're worried about anything online you can speak to an adult that you trust with your concerns. Mrs Cole is the Designated Safeguarding Lead within school. Mr Bond is the Deputy Designated Safeguarding Lead and an Ambassador Trainer for CEOP. If you don't feel confident with speaking to somebody at home or in school, click on the CEOP button below and report your concerns in confidence. If you're a parent with any concerns regarding your child, you can also click on the button below to report your concern to the child exploitation and online protection command (CEOP).

E-Safety Documents